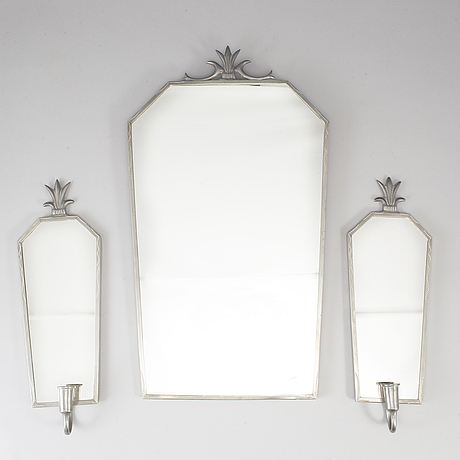 1930s Art deco mirror with accompanying candleholders, made of pewter.
A portrait painted in 1914 by Swedish artist Agda Holst (1886-1976). The painter, who was Paris educated, was influenced by the fauvist and cubist movements but had her very own way of playing with colors, mixing muted, soft patches of paint with more compact and vivid ones, creating expressive and emotional works.
Mahogany bed attributed to Jacob rue Meslée (1768-1803).
Textiles from Brunschwig & Fils, Svenskt Tenn, GP & J Baker.
A George II Mahogany sofa from the 1750s.
Bernard Albin Gras industrial style lamp.
A renaissance style cabinet from the late 19th century made in walnut, yes please!